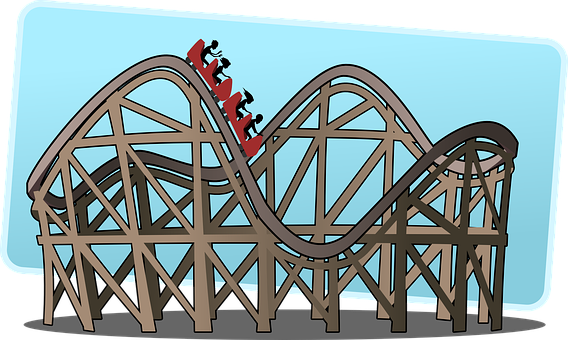 COGNITIVE LEARNING:
A VECTOR-RASTER ROLLER COASTER
---
Vector and raster are fundamentally opposite. Vector is light; raster is heavy. Vector is plain; raster is elaborate. Vector is specific; raster is general. Vector goes to the point; raster beats around the bush.
Cognitive learning, from ancient times to the present, has been a vector-raster roller coaster. In the Middle Ages, before the widespread use of books, human beings were raster-minded. Learning was accomplished primarily by viewing objects. All this changed in the XV century, with the invention of the printing press, which brought forth a significant change in the cognitive human experience. [Johannes Gutenberg invented the printing press c. 1440]. Text is a vector of information. Therefore, after reading a book, humans could now imagine things and learn by using their capacity to reason.
For the next 500 years, vectors dominated the cognitive experience. However, starting at about 1950, all that changed with the widespread use of television. [Philo Farnsworth invented television in 1927]. Television brought movies into the home, popularizing once again the raster experience. Now people could see things and not have to work on imagining them. Some argued that this was a step backward. However, the enormous popularity of television has effectively diluted this argument.
In the early 1990s, the worldwide web did wonders to return humanity back to the vector experience. [Tim Berners-Lee invented the worldwide web in 1989]. Within a relatively short period, the information superhighway was made available to almost everyone. The original web data was primarily in text form, as web pages. Humanity had turned, once again, to vectors. There were those who argued that this was a step forward, and some were quick to predict the eventual demise of television. And, for a few years, television did lose some audiences to the worldwide web.
Yet the natural raster instinct of the human mind was not to be compromised. Since 2006, the increasing popularity of YouTube has made it possible for regular people to return to the raster experience which they had missed, briefly but significantly, since the advent of the world wide web. [Steve Chen, Chad Hurley, and Jawed Karim founded YouTube in 2005]. YouTube now boasts more than 30 million visitors per day.
Enter Wikipedia, an online encyclopedia which is written collaboratively by a large number of anonymous online volunteers. [Jimmy Wales developed Wikipedia in 2001]. Since 2010, the popularity of Wikipedia has grown steadily, with the site now boasting eighteen (18) billion page views per month. Wikipedia is a success story by any account, having made free knowledge accessible to anybody with an Internet connection (more than 4 billion people at last count). It is certain that Wikipedia is doing wonders to return the human cognitive experience to the vector domain. Therefore, the vector/raster roller-coaster!
---